Guardamar Cars 2000 is the Costa Blanca's leading used car undercover showroom. We have an extensive range of excellent quality second hand  and nearly new vehicles on display in our showroom in Guardamar del Segura. If we don´t have the vehicle that you want on display then we are confident that we can find it for you through our network.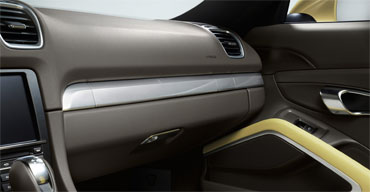 When you buy a used car from Guardamar Cars 2000, you can have complete confidence in the quality of the second hand car you have bought. Buying a car in Spain takes longer than in most other countries so we´ll take of all the necessary paperwork to help your purchase go through smoothly.
All our used vehicles leave our car showroom in Guardamar del Segura with a current ITV along with a one year insurance backed warranty. All our customers are welcome to check the history of any car before purchase. We can even organise your insurance so that you car is ready just to drive away.
Huge Stock of Quality Used Vehicles Available
All Our Cars Come With  Guarantees
Fantastic Prices Every Day
We Are Family Run Business
Transfer & Taxes Included
Excellent personal service when buying

Knowledgeable and helpful staff

Great selection of used cars available

All transfer papers and taxes taken care of

After sales should anything go wrong

Cars are ready to drive off

Completely backed by our dedicated team

Check out vehicle history with CARFAX
Glen, thank you very much for putting your trust in us and we hope you enjoy your new car.

Glen August 2020

Leslie, thank you very much for putting your trust in us and we hope you enjoy your new car.

Leslie - Aug 2020

Peggy & Chris, thank you very much for putting your trust in us and we hope you enjoy your new car

Peggy & Chris´ New Renault

Michael, thank you very much for putting your trust in us and we hope you enjoy your new car

Michaels New Toyota

Clive, thank you very much for putting your trust in us and we Hope you enjoy your new car

Clive´s New Ford Fusion

Excellent service when you're buying and looking at the cars. The after care service is also amazing. Nothing is too much trouble for them. There is absolutely no pressure just good honest and friendly people working there. Would highly recommend this company to everyone.

Jacqui Issett Jan 2020

Thank you Gaston ! Highly recommend Guardamar Cars 2000 : my sister and brother-in-law were able to get a nice car and come back to France during the coronavirus crisis. Good service & good people

Joackim Weiler April 2020

Thank you to Nico and family for making our first car purchase in Spain an easy and enjoyable experience. First class customer service without being pushy. Nico sorted and explained all the paperwork for us and was contact able throughout the transaction. would recommend to all. Thanks again

Jordan Childs May 2020

A big thank you to Nico and Steve and all at Guardamar Cars for the exceptional service when our car broke down. The clutch cable broke not only did they replace the cable but decided to replace the clutch too as it was stiff. They also discovered a small crack in oil cooler and fixed that too. All under warranty. We highly recommend Guardamar Cars for their sales service and now the aftercare too. Thank you. We are truly grateful.

Annette Bray May 2020

Would highly recommend Guardamar Cars 2000. I bought my first car from them and now my second. I got Nico to source me a particular Vechile which was no problem. He arranged collection, checks and warranty for me as well as all paperwork and transfers. Excellent service. If you are looking a car – GIVE THEM A GOJeff Johnston

Guardamar Cars 2000 are extremely professional and very nice people to do business with. They speak Spanish and English fluently.

I bought my car from them 3 years ago and it has been perfect. Not one issue!

Now I have to return to the UK and need a car with right hand steering so I have sold my car back to them for a very fair and reasonable price.

They are a pleasure to do business with, both buying and selling. I highly recommended that you visit them for all your car needs.

Ashly Zane Grant Jun 2020

Bought a car in May really pleased with it, we were worried about the paperwork before we bought, as it's a lot different than the Uk, but Steve did it all, no hassle no problem, even sorted the insurance out for us, he is very friendly and trustworthy, and we could understand him as he is English. Would highly recommend Guardamar Cars 2000.

Pauline Hinton Spendelow June 2018

We bought a Opel Astra. We got super service. We had a problem with a back door but they fixed it, no problem. I can recommend them 100% Thumbs Up! Happy Face! 5*

Anders Gerdtman Aug 2020

very good after sales service. I had a problem after 5 months and it was fixed within a few days of reporting it. I would use this company again.

David Fairclough July 2020

I have just purchased a Citroen C1 from Guardamar Cars 2000. The service Stephen provides is second to none. He insisted I took the car for a test drive and spent ages going through all the car's features. He sorted out the name change, warranty, Insurance and all the revelant paperwork needed to drive in Spain. I even got to keep my 9 year No Claims Bonus from the UK. If you are thinking of buying a car, Guardamar Cars 2000 is the place to go. I can't recommend it highly enough!

Ashley Zane Grant

Recomiendo este lugar al 200%, hoy he recibido mi coche y la verdad tengo que reconocer, que el servicio, el trato, la rapidez de los trámites, la pasciencia de los dueños es increíble. Personas serias, trabajadoras y que te explican todo al dedillo. lo que más me ha gustado ha sido la transparencia de toda la gestión y la rapidez con la que trabajan.

Llegue a través de Internet, buscando otro coche y decidi visitarlos, llegue y Nicolás se encargó de buscarme un coche que se ajustará más a mi y a mis necesidades, la verdad es que estoy satisfecho y super contento con ellos y con el vehículo. espero que les siga yendo super bien para en el futuro volver a negociar con ellos con cualquier vehículo.

Doy fe de estos chicos. Gracias.

Alejandro Alvares Suares

My Husband recently bought my new car, a Hyundai i10, from Guardamar Cars 2000. Can't recommend this showroom enough. Steve is an amazing guy and asset to the company. From start to finish no problem at all. All paperwork handled quickly, I needed a new key and parcel shelf and with a matter of days both had arrived. If you want to look for a new car don't waste your time looking anywhere else. Keep up the good work Steve and thanks you very much. One happy customer.

Tracy Valentine Jones 22/7/20

5* Service especially from Nico, he found the car of my dreams for me! I 100% recommend Guardamar Cars for a professional friendly and amazing service!! (He also took in my actual car as part exchange so I didn´t have to worry about selling it!) What more could I ask for!! Vanessa Jenkins 28/7/20

We collected our new car Thursday 20th August 2020 , Nico the sales rep was great I never thought there was a perfect sales person but Nico proved me wrong he was amazing and made it so stress free we saw the car we liked on Monday and on Thursday picked it up without one hiccup perfect thank you

Susan Ryans 21/8/20
OPEL ASTRA AUTOMATIC

1.4 Turbo Petrol 140CV –
Year 2015

ONLY 37.000 kM

TOUCH SCREEN + GPS

Hands free Bluetooth

Front & Rear Parking Sensors + Dead Angle 

Front Fog lights

Digital radio/CD

Electric windows and mirrors

USB

Automatic climate control

Bizon

–

Daytime running led lights

Alloy rims

Cruise control + Speed limiter

Isofix

– NEW Oil and filters


CHAIN ENGINE

2 Keys

Comes with a 1 year guarantee
SOME OF OUR FEATURED BRANDS